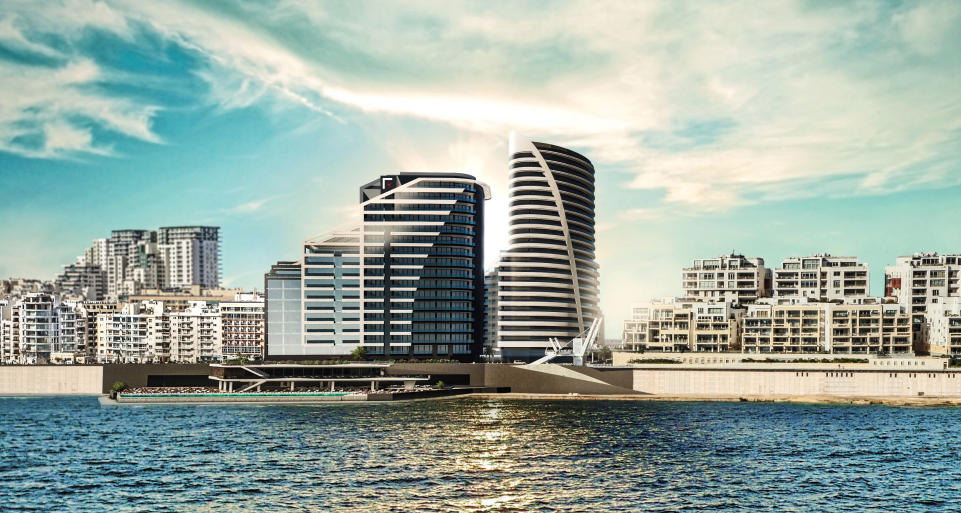 Barceló Hotel Group, a renowned hotel chain, has announced its entry into the Maltese market with the management of the Barceló Fortina Malta hotel after the group signed an agreement with Fortina Investments Limited.
Set to reopen its doors in September 2023, the Barceló Fortina Malta is a fully refurbished and transformed 5-star hotel located in the central town of Sliema.
Positioned on the south-facing Sliema seafront, the hotel offers breathtaking unobstructed views of the fortified capital city, Valletta, a UNESCO World Heritage site known for its stunning architecture.
José Canals, the Regional Director of the Mediterranean, Middle East, and Asia at Barceló Hotel Group, expressed enthusiasm about the partnership with Fortina Investments Limited, highlighting the group's extensive experience in managing urban beach hotels worldwide.
Canals emphasised Malta's significance as a tourism destination and mentioned that the new hotel would contribute to the company's growing portfolio in the Mediterranean.
Edward Zammit Tabona, CEO of Fortina Investments Limited, expressed satisfaction with the agreement, emphasizing the hotel chain's reputation for managing luxury properties.
He stated that Barceló Hotel Group's high service standards and extensive commercial network would help establish Barceló Fortina Malta as a leading luxury hotel on the island.
The Barceló Fortina Malta has undergone a comprehensive refurbishment and expansion, transforming it into a modern five-star establishment with 183 rooms. The majority of the rooms offer views of both the Mediterranean Sea and Valletta.
The hotel's facilities include a wellness space with a spa, a gym, and an indoor heated pool. A newly constructed lido features two restaurants and a relaxing bar.
Additionally, the hotel boasts fully equipped bars and restaurants within its premises. An open plaza accessible to the general public surrounds the hotel, which is located within walking distance of Malta's largest shopping mall.
For business travelers, Barceló Fortina Malta offers a fully equipped conference area capable of accommodating 250 people, along with four meeting rooms suitable for various events.