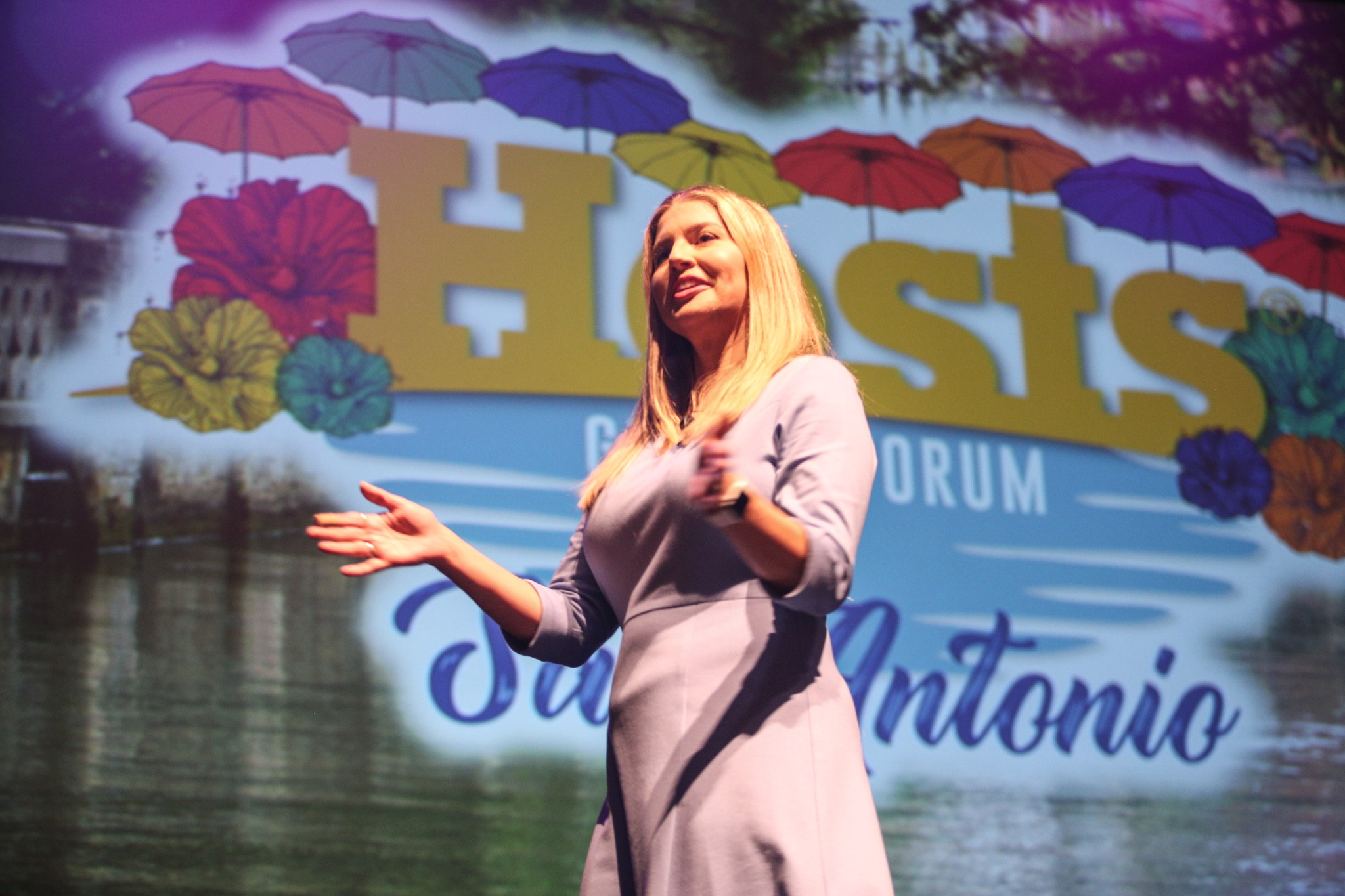 The 8th annual Hosts Global Forum was held in San Antonio, Texas and Hosts Global members together with 70 clients from around the world connected and learnt what's new, what's next, and what's notable in the event industry. This event was held at Hotel Valencia Riverwalk San Antonio between the 7th and 10th of September, 2022.
Hosts Global chose San Antonio as its featured destination because of its vibrant and diverse culture and history. A city of constant transformation, bursting with new attractions, revitalized historic sites, and seasonal events. Hosts Texas took guests on a ride of culture, cuisine, and curated experiences that showed how San Antonio is thriving as a meeting & incentive destination.
Hosts Global thoughtfully and intentionally implemented multiple sustainability efforts for the Hosts Global Forum. Over 1,000 trees were planted and 164,100 kgs of carbon emissions were removed through investments into renewable energy projects. Another interesting, sustainable effort consisted of providing all guests with water bottles that tracked how guests impacted the environment through reuse by scanning a QR code every time they refilled their reusable water bottle. Each scan helped aid funding in developing clean water infrastructure, nutritious food programs, and reforestation projects that help communities in need. Hosts Texas also gave thoughtful consideration to the local sustainability efforts by selecting multiple venues, tours, and experiences that were within walking distance of the Hotel Valencia Riverwalk, the electric barges for transportation, and bikes for a tour of the city.
The education at the Hosts Global Forum focused on how strong partnerships are created through some very interesting guest speakers whilst panel discussions touched on a curated list of industry topics such as attendee engagement, sustainability efforts, hybrid meetings, and contracting.
Hosts Global Forum honour their DMC Members for their outstanding performance in numerous categories. The top Hosts DMCs were selected for all their hardwork, creativity, and dedication.
The award winners were as follows:
Fearless Full Service in Operational Expertise category – e2 Destination & Event Management and Hosts Las Vegas
Made Meaningful category – Empire Force Events
Ferocious Creativity in Event Design & Decor category – Spectra
Hosts Global Member of the Year – COTC