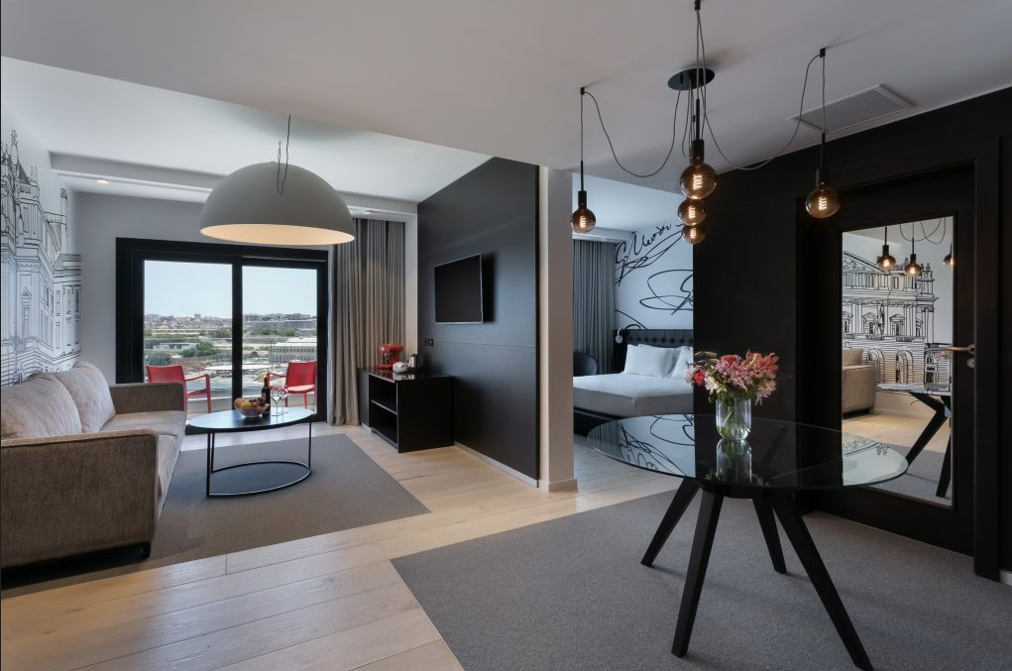 Situated in The Strand, Gzira, opposite the Manoel Island, this 106-roomed hotel strategically enjoys easy access to a plethora of nearby top-notch cafés, bars, and eateries for all tastes and budgets and is only a few minutes walk from Sliema, the leading shopping and dining centre in Malta. Guest rooms dimensions vary from 28 square meters for Superior Double Rooms to the 47-square-meter Deluxe Suite Double.
Facing the sea and a popular walking promenade, enjoying a Valletta backdrop and a vibrant Marsamxett Harbour Area, Hotel Verdi can be said to command a relaxing sight to view and enjoy. The Ferry service to Valletta is within a short walking distance.
Naturally, the Food and Beverage Areas have been entrusted to Corinthia Caterers for their operation, including the all-day dining restaurant and 24/7 room service.
Hotel Verdi includes two fully equipped boardroom-style meeting rooms which accommodate up to 12 guests.
Guests can enjoy a fully equipped fitness centre, a decked wooden sauna together with an indoor heated splash pool and an outdoor pool.
The management of Hotel Verdi will be incorporated within Corinthia's centralised structure at the Peninsula Hotels.