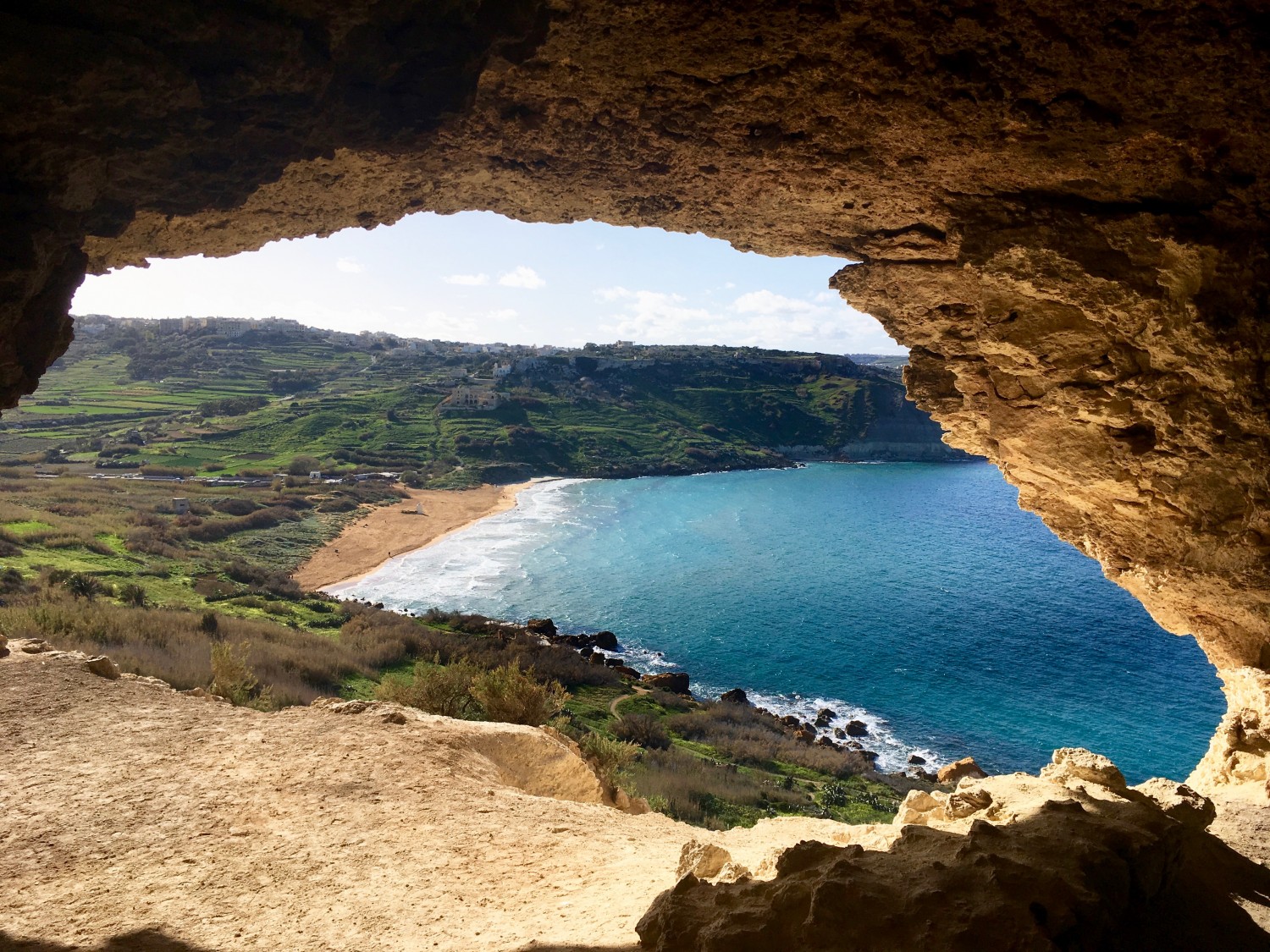 L-Għar tal-Mixta sits overlooking the beautiful red sands of Ramla l-Ħamra, on the opposite side of the iconic Calypso Cave on the island of Gozo.
This cave, secluded and far off the beaten track can be reached by trekking north of the ancient town of Nadur. By following a small rock-covered path and negotiating a few steps, one can access the beautiful cavern which is typical of many caves around the island. Alternatively, you can visit Ramla Bay and take an up-hill path from the shore, which will take you around 40 minutes. What makes this cave particularly interesting is its name – a cave with a similar name, also on the island of Gozo, was inhabited by troglodytes and the word "mixta" is said to derive from the word 'mxett' meaning 'wintering'. Over the years, lots of Bronze Age pottery has been discovered in and around the cave which have confirmed the fact that they were homes for ancient inhabitants. It is supposed that the cave was created by humans as a way of providing shelter and protection from invaders' vessels, whilst also serving as a vantage point for Gozitans looking to secure their shoreline.
Another thing that makes the trek to Għar Mixta worth it, is the stunning view from the entrance to the cave. The view of Ramla Bay and the surrounding countryside is one of the location's best features and has led to it being known as one of the most beautiful and picturesque places on the island.