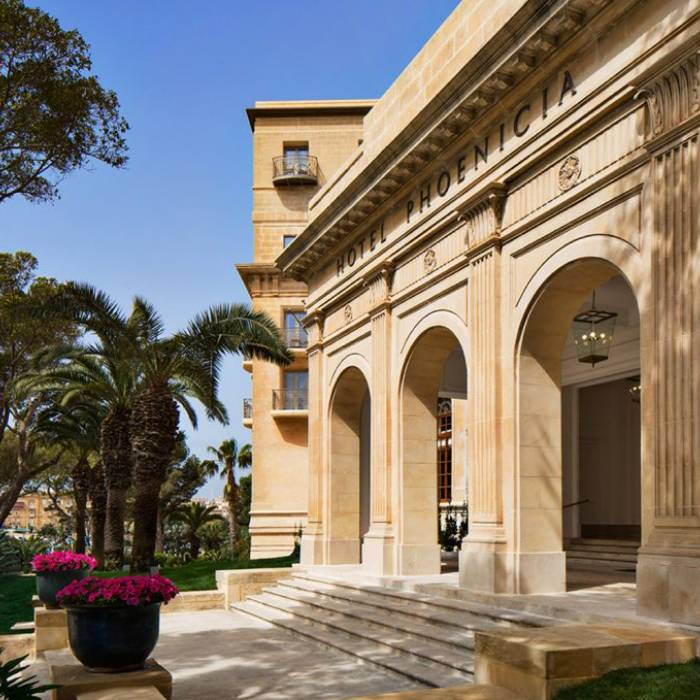 Major UK online news portal, The Telegraph, has named The Phoenicia Malta amongst the top 30 'grande dame' hotels in the world. The newspaper defines the title of 'grande dame' as hotels "whose walls have stories to tell and secrets to keep."
Some of the hotels which made this list include: The Plaza, New York, The Savoy, London, Le Bristol, Paris, Hassler, Rome, Imperial Hotel, Tokyo and Copacabana Palace Hotel in Rio De Janeiro.
The Telegraph calls these hotels "historic" and  "full of dignity," which give a "sense of importance" as "privileged bastions of good living that represent permanence, unruffled by the world outside." Most of these hotels date back to between the late-19th century and the 1920s.
When it was time for The Phoenicia Malta to be in the limelight, The Telegraph described the hotel as having "an attractively simple layout," with its "elegant Palm Court leading through the original glass doors to the Phoenix restaurant and its lovely, elevated terrace overlooking lush gardens."
The hotel's history was also delved into, with its origins dating back to the 1930s when it was built by Lord Strickland, first Baron Strickland and Malta's fourth Prime Minister. The hotel's building was refurbished in 2017 and includes two wings that house 137 bedrooms and suites, many with balconies.
Phoenicia's "clubby cocktail bar" received a mention, detailing how its walls are decorated with photographs of past guests that include Noel Coward and Winston Churcill and the "art deco ballroom," where Queen Elizabeth the second and Prince Philip "used to enjoy dancing when they lived in Malta in the 1950s."