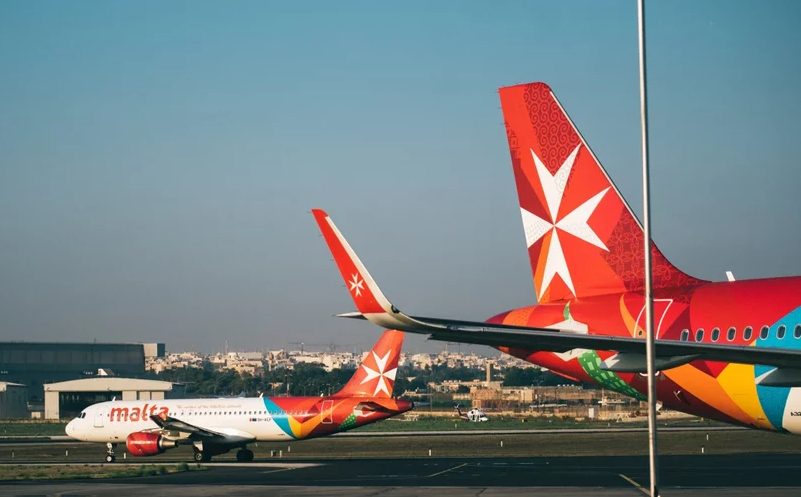 970,636 passengers travelled with Air Malta between the start of April and the end of last August, Executive Chairman David Curmi confirmed on Thursday.
The figure represents a 26 per cent increase from the performance of the same period last year, with the highest number of passengers being carried last month with 213,963.
"As we move into the sixth month of our summer 2023 programme, we continue to see a strong demand for travel with our airline," Mr Curmi stated.
He added that during the reporting period, Air Malta operated to 23 destinations and performed a total of 3,238 rotations with a monthly average of 637 and a weekly average of 154 rotations. The total rotations came out at 28 per cent higher than in 2022, with the highest number of rotations being performed for routes including London Heathrow, Rome Fiumicino, and Catania.
Italy remains the top destination when it comes to passenger loads with 249,730 passengers, followed by France, the United Kingdom and Germany. The airline's most frequented airport remains London Heathrow, followed by Munich and Rome Fiumicino.
Mr Curmi noted that it gives him "great pleasure" that despite the addition of five new routes, Air Malta still achieved an average seat load factor of 88 per cent during the five months reported. The airline recorded a high average seat load of 92 per cent during August.
"14 out of 23 routes achieved a seat load factor of over 90 per cent. The highest seat load factors were achieved on the Lisbon, Amsterdam, and London Heathrow routes at 99 per cent, 96 per cent, and 95 per cent, respectively," he continued.
"I attribute this successful performance to the hard work, dedication, and commitment of our people across the company," Mr Curmi concluded.
Despite the positive results, Air Malta's future remains uncertain, with it awaiting a verdict from the European Commission on whether Government's request to inject state aid into the airline will be approved. Back in April, Mr Curmi had said that the airline is set to wind down operations by the end of the year, with a new flag-carrier set to take its place.