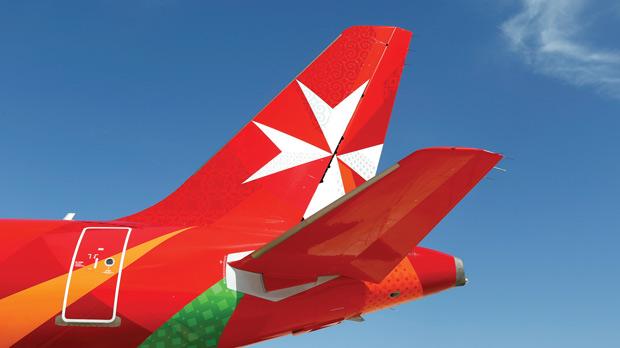 Air Malta has re-launched its popular website airmalta.com, and upgraded its internet booking engine as part of wide-ranging initiatives to transform its digital ecosystem.
"With a fresh, clean, intuitive, modern design and navigation layout, the site is optimised for a better user experience with components of personalisation depending on customer preferences, such as country of residence and preferred language", Malta's national carrier said in an announcement on Monday.
The website and booking engine are now fully integrated with the airline's customer relationship management platform giving Air Malta a 360-degree view of its online customers that will assist it in offering personalised offers and best fares depending on previous purchases and booking preferences.
The redesigned website offers customers an array of increased capabilities and services that include features to plan holidays, manage bookings, check-in online and buy ancillary items including inflight menu products and boutique items that will be delivered on board. The site also allows users to book car hire and hotel accommodation in Malta and throughout the airline's network through its partners as well as holiday packages through 'Air Malta Holidays'.
Commenting on this launch, Air Malta's Executive Chairman David G Curmi said, "We are very excited to announce the launch of our newly designed website. After months of hard work and dedication, we are delighted to deliver a customer experience that is faster, more intuitive, easier to navigate, and more user-friendly. The website incorporates a refreshed new look and features which will enhance the overall experience whether accessed from desktop, mobile or any tablet device. This platform will now enable us to launch our first mobile app and a redesigned Loyalty Programme in the coming months."
Air Malta's Chief Commercial Officer Roy Kinnear added, "Online services have today become indispensable tools to showcase one's products and services and facilitate sales. This project's aim was simple: to offer an outstanding user experience when browsing and booking through our website. We wanted the site to be the best in class, with simple and clear navigation by personalising the user experience through appropriate content and offers.
"The website showcases the Maltese Islands through its 'Discover' section which is full of interesting articles and information about the Maltese Islands. This section also incorporates the digital edition of the airline's monthly inflight magazine 'Il-Bizzilla' Mr Kinnear added.
Wayne Grixti, Air Malta's Chief Technology Officer added, "Digitalisation and modernisation are strategically important for the Airline in its journey to become sustainable. Our main goal is to leverage technology to provide the Airline with a set of tools required to ultimately serve our Customers in a digitally secure environment and make their online experience unique. This digital ecosystem initiative is a proof that Air Malta's mindset is Customer First".
airmalta.com attracts around five million visitors every year, the national carrier revealed. The website is available in seven languages (Maltese, English, German, Italian, French, Russian, and Dutch).
The application of new technologies will facilitate future upgrades including a unified check-in experience, integration of the loyalty programme, online shop for ancillary products, a B2B portal and a mobile app.