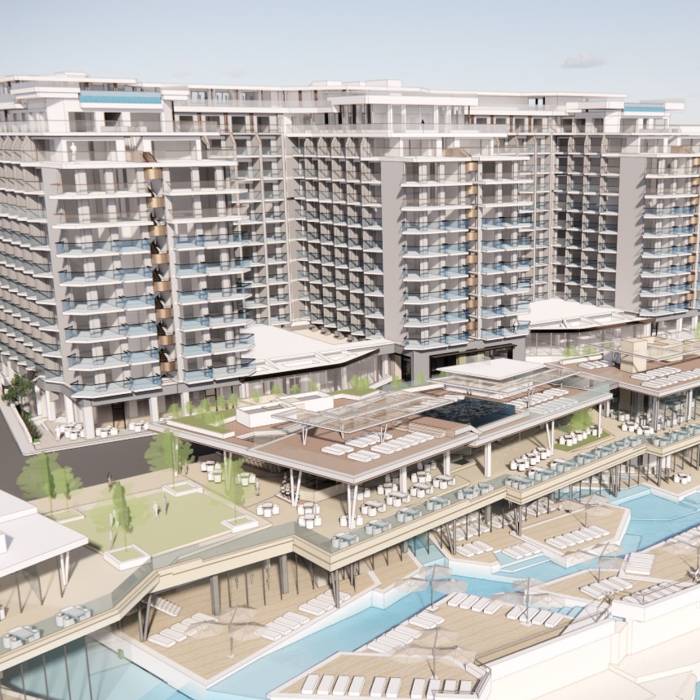 AX Hotels, part of the wider AX Group, announced the launch of its brand-new destination concept AX ODYCY Hotel, at the former site of the Seashells Resort at Suncrest in Qawra.
The group says that the new hotel will welcome its first guests in the "coming weeks" and has been designed as a "year-round destination" which is set to "revitalise" the seaside promenade with a multi-million Euro investment.
Spearheaded by AX Group and designed by architecture firm Box Concept Studio, the group says that the destination will reignite interest in the area, create employment opportunities, and also contribute significantly to the local economy.
The extensive redevelopment and rebranding of the former renowned Suncrest adds four storeys to the existing structure, making it one of the largest hotels on the island and increases the number of hotel rooms to 600. These range from family-friendly and economy options, to luxurious, unique suites, along with other facilities and dining options. These include Medusa, a new level 10 skybar, Sidestreet, a new sophisticated lobby bar, the hotel's new buffet restaurants, Deck and Keel, and other amenities.
"Everything about this project will do things differently, with quality and genuine character infused in every step," AX Group Chairman Angelo Xuereb said.
"We're excited to share it with the public and add another landmark to our portfolio that our team can be proud of. After all, it is thanks to them and their loyalty that we have achieved all this, together with the many people who have been part of the Suncrest story over the decades," he added.
"We hope this new venture is one that will be enjoyed by generations to come, as we breathe new life into Qawra once again," he concluded.