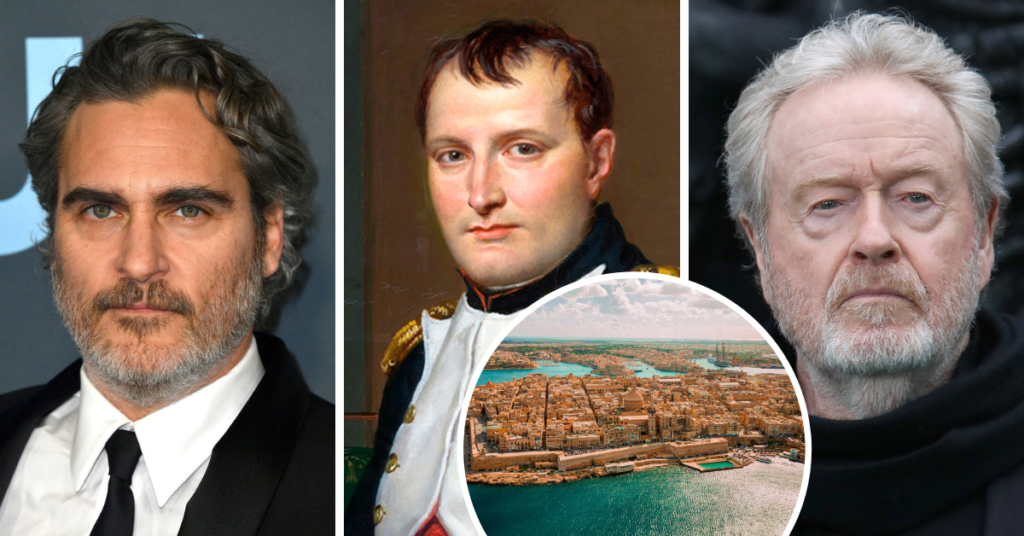 Oscar-winning actor Joaquin Phoenix is set for a return to Malta next year to film 'Kitbag', the latest film by Ridley Scott about Napoleon and his rise from humble beginnings to emperor.
Phoenix had previously teamed up with Scott for 2000's 'Gladiator', large parts of which were filmed in Malta.
Scott is the filmmaker behind Alien, Hannibal and Blade Runner while Phoenix has starred in Joker, Gladiator, and Hotel Rwanda among others.
The film's title is derived from the saying "there is a general's staff hidden in every soldier's kitbag".
While some industry sources have said that the film being shot in Malta isn't a done deal, Scott himself has revealed that at least some parts of the film will be shot on the island.
Plans for this latest war epic have been underway for some time, with cinematographer Dariusz Adam Wolski having visited Malta in May to scout locations for the film. Wolski is known for his work on the 'Pirates of the Caribbean' film series.
Kitbag was acquired by Apple Studios early this year with filming set to begin in early 2022.
The film's screenplay was written by David Scarpa, who also wrote 'All the Money' – another film directed by Scott.
"Napoleon is a man I've always been fascinated by," Scott had told the publication Deadline earlier this year. "He came out of nowhere to rule everything — but all the while he was waging a romantic war with his adulterous wife Josephine. He conquered the world to try to win her love, and when he couldn't, he conquered it to destroy her, and destroyed himself in the process."