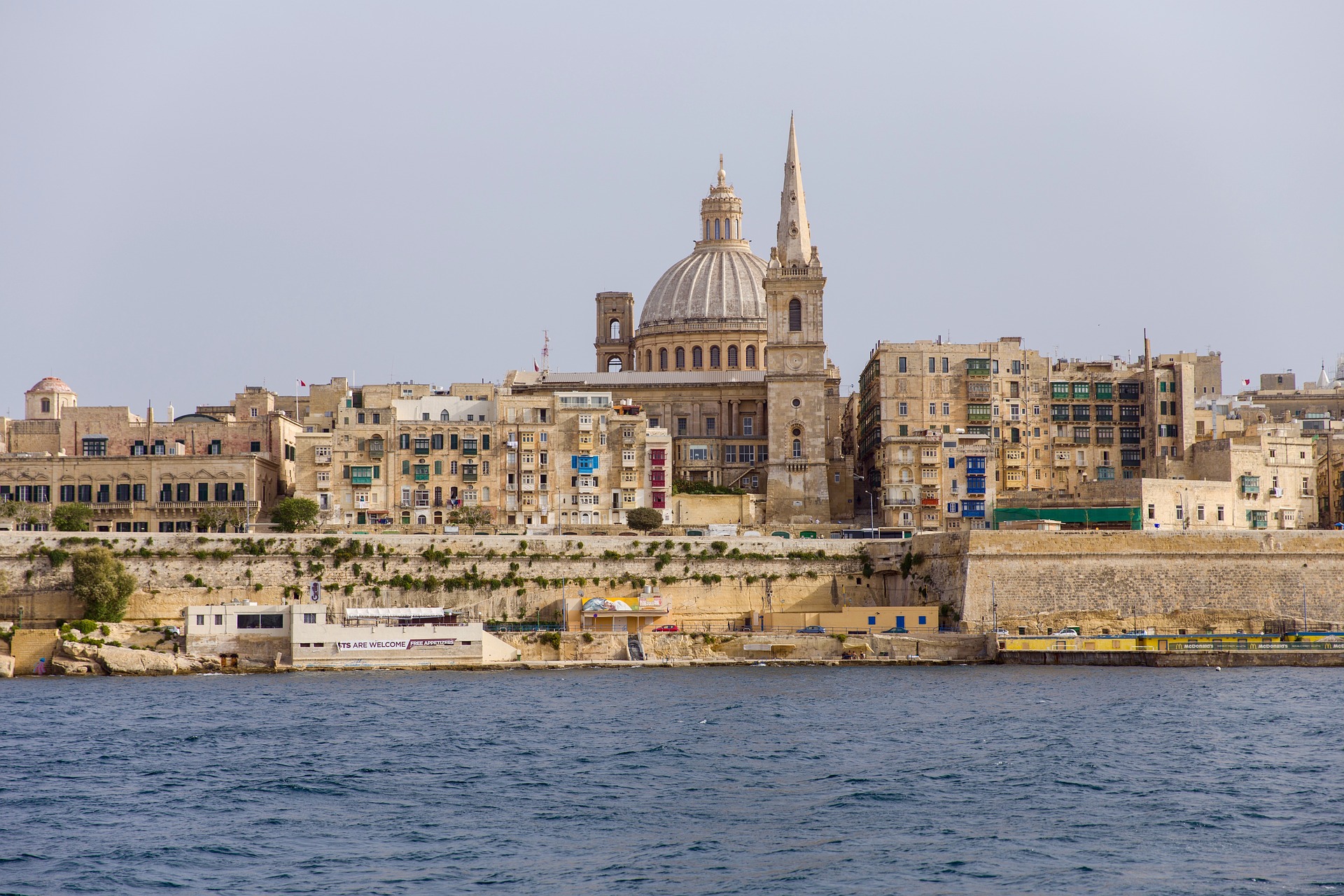 1.       A Stunning Coastline
When asking the question, 'what is Malta famous for?', the most generic answer we can provide is: sun, sea, and beautiful beaches. There's so much more to Malta than golden sands and blue waves, but it's undeniable that Malta's beautiful coast is one of the Mediterranean's most stunning landscapes.
2.     Malta has a Reputation as a Diving Hotspot
Malta is famous for its incredible coastline, but you don't have to be lying on the beach to appreciate the Mediterranean's unique charm. The archipelago's famous, crystal clear waters especially make for great diving!
Frequently voted one of the world's best diving locations, Malta is home to hundreds of reefs, caves, and ancient wrecks.
The warmth of Malta's waters means that marine life is colourful and abundant, but a comfortable temperature also means that you can happily spend hours wallowing in the Med. This is convenient because there's plenty to see once you get in the water.
Malta is well known for the shipwrecks lying just off its coast, including several shipwrecked HMS submarines. The archipelago is also home to some impressive, underwater geological features. Recently, Malta's celebrated Azure Window sea arch collpased  in a severe storm. Although this event caused grief across the island of Gozo, the arch's submersion still provides a stunning spectacle for thousands of eager divers.
3.     Malta has some of the Oldest Structures in the World
But Malta's ancient wonders aren't all under water. Despite being so isolated, civilizations have flourished on Malta for thousands of years.
Malta's most historic claim to fame is the 5,00 year old Hagar Qim.   This limestone beauty is one of Malta's celebrated Megalithic temples ,  many of which predate the pyramids and even Stonehenge.
These temples are all designated UNESCO Word Heritage sites, but they're not alone on the prestigious UN list – Malta's capital city of Valletta and the prehistoric Hypogeum are also UNESCO World Heritage sites.
4.     The Capital City, Valletta, is a real gem!
The capital city of Malta really deserves a paragraph of its own. According to UNESCO, the city is 'one of the most concentrated Historic areas in the world.
Valletta was the first ever planned city in Europe, with the designs being drawn out by the Order of St. John of Jerusalem in 1565. The original building plans resulted in a pretty spectacular city, but Valletta has only grown more beautiful with age.
Taking turns under the rule of the Phoenicians, Greeks, Carthaginian, Romans, Byzantine, and Arabs, Valletta boasts an eclectic range of architecture and a unique medieval charm  that any visitor to Malta needs to experience.
5.     Maltese Cuisine is Divine
Malta is also famous for its food, and rightly so. If you're in need of a snack whilst touring Valletta, be sure to try a ricotta filled filo-pastry Pastizzi. Ideally, this should be washed down with a can of Kinnie, which is a local soft drink made with chinotto bitter oranges and a special blend of herbs and spices.
For dinner, you should try the rabbit, which is a Maltese specialty, especially when slowly cooked with onions and wine. If you still have room, Imqaret, or fig cakes, are a delicious sweet snack that you can find on every street corner.
6.     Malta is a Walker's Paradise
After all that eating, some exercise is definitely in order, especially if you're looking for an active holiday.   Luckily, Malta is a walker's paradise, and you'll find plenty of delightful hikes and pleasant strolls to take around the islands.
Touring Malta by foot will provide you with some stunning views, from dramatic cliff edge views of the Mediterranean sea, to lush, green valleys nestled with prehistoric ruins and ancient cave chapels.
The best time to hike in Malta is just after the first long rain following summer, when the wildflowers meadows spring to life.
7.     The Famous Maltese Festas
But unless you are heading to Malta on a hiking holiday, it's best to come before the summer ends. That's because summer is peak time for Malta's colourful village festivals , or festas.
These feasts are an unmissable part of Maltese life. Every village in Malta has its own patron saint and its own individual festival, which may last up to a week , with fireworks and food stands livening up the summer nights.
8.     Movies Shot in Malta
As well as being famous for its diving, architectural sites, and festivals, Malta is also a popular film location in its own right.
Malta's dramatic cliffs, stunning landscapes, and ancient buildings make it the perfect backdrop for many feature films and TV shows, particularly those aiming for an antiquated feel. The films 'Gladiator' and 'Troy' both take advantage of Malta's classical charm, while the 'Pirates of the Caribbean' franchise passed off a few Maltese landscapes as Caribbean beaches.
'Game of Thrones' also contains several scenes filmed around the intensely photogenic capital of Valletta. Game of Thrones fans will also be keen to know that Gozo's famous, but sadly collapsed, Azure Window provided the backdrop for Daenerys Targaryen's wedding with Kahl Drogo.
9. Comino Island & The Blue Lagoon
Comino provides another of Malta's photogenic landscapes. Famous for its isolation and tranquility, the beautiful Cominois one of Malta's tiniest islands, measuring only 3.5 km in area.
Home to only three residents, who commute to Gozo, Comino is better known for its bird population, and the area is a celebrated nature reserve. Comino's rugged coastline and sheer cliffs were once the refuge of pirates and smugglers, but now they provide breathtaking views for tourists.
No trip to Malta is complete without at least a day spent admiring Comino's crystal clear lagoons, and enjoying the island's peaceful isolation.
10. Malta's British Connection
From the perspective of the many British tourists that flock to the islands, Malta is famous for its British connection.
One little known fact about Malta is that the Maltese still drive on the left-hand side of the road, making Malta one of only four European countries, including Britain, that still drive on the left.
This left handed quirk is due to 160 years of British rule, which lasted until 1964 when the islands gained their independence. Across Malta, you can still find plenty of picturesque evidence of the British empire's presence in Malta, from coastal fortifications, to beautiful buildings like the Malta Stock Exchange