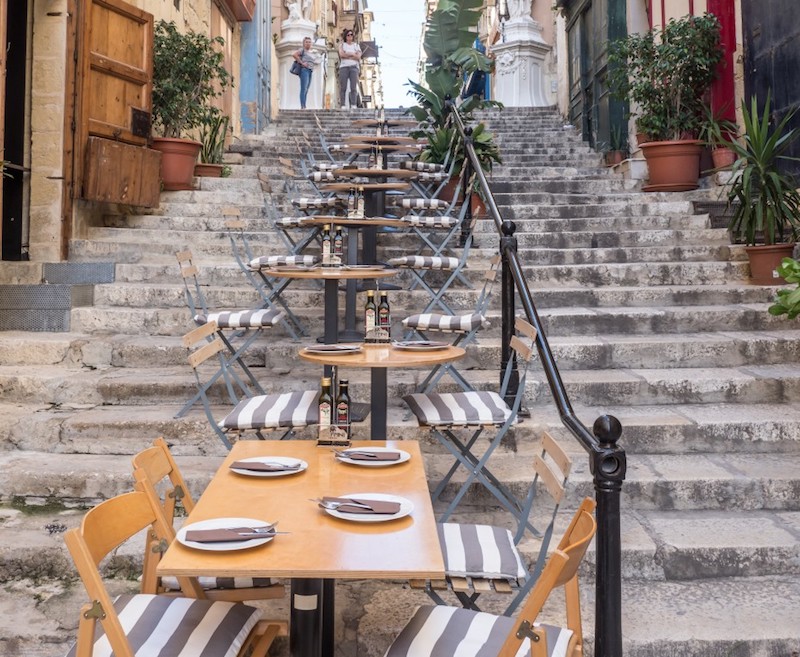 The procedures explained in this document have been formulated for a number of tourism establishments and other tourism receiving operations to ensure rigid compliance in the fields of social distancing, enhanced hygienic practices and the minimisation of COVID-19 infection risks by establishments and operations re-opening for domestic and foreign tourism use following their closure earlier this year.
The procedures have been formulated bearing the advice made available by the International and Maltese Health Authorities as well as by drawing from best practice from other tourism receiving countries which is being constantly monitored and updated.
The objective of these procedures is to make these establishments assume self-responsibility and accountability for the introduction of additional measures aimed at addressing this extraordinary situation in a way which enshrines them in their routine, day to day management and operational practices. Enforcement of conditions falls within remit of Malta Tourism Authority and the Health Authorities.
The opening of different types of tourism establishments and attractions will not take place at once but in line with the chronological sequence outlined in the National Transition Strategy.
The introduction of sector-specific mandatory conditions and checklists which need to be completed and signed on a regular basis and the availability of record logs and certificates to complement these checklists will ensure that the highest standards are kept and that a record to assist inspections in checking that commitments which have been signed for by management are being respected and applied.
The available checklists are for:
• Accommodation Establishments (two separate sections for Collective Accommodation and Holiday Furnished Premises)
• Catering Establishments
• Outdoor Establishments including Lidos, Swimming Pools and Outside Entertainment Areas
• Beaches, Beach Establishments and Beach Concessions
The document also contains an appendix with Additional Notes and References for consultation and use by establishments to enable them to keep abreast of developments and guidelines as updated from time to time.
Frequently Asked Questions (FAQs)
Re: PROTOCOLS
Q. When will these new measures come into force?
A. Friday, 22nd May 2020
Q. My restaurant has both indoor and outdoor areas. Where can I serve my patrons?
A. You can serve customers both indoors and outdoors.
Q. What is the maximum number of persons sitting at one table inside or outside?
A. Six. Indoor dining is also restricted, with the number of people inside the premises. This is limited to 1 person for every 4 sqm plus the distance from chair to chair according to the protocol. Outdoor – six can stay on the same table. Chair to chair protocol is different from that of indoor.
Q. Re distance between tables etc at outdoor/indoor facilities?
A. Indoor: the distance from the back of a chair to the back of another the chair behind it shall be 2 metres apart any other direction 3 metres. Outdoor: the distance from the back of a chair to the back of another the chair behind it shall be 1 metre apart any other direction 2 metres.
Q. What about smoking?
A. Smoking is prohibited both inside and outside. Any person that wants to smoke shall do so at least 10 metres apart from the nearest outdoor table.
Q. A COVID-19 compliant sticker? What is this all about?
A. The sticker is a proof that the establishment is compliant with COVID-19 protocols. Therefore the establishment has reached the highest levels of cleanliness and safety. If in the following audits the establishment is found to be non-compliant, the sticker will be removed. Customers are advised to use establishments which have the sticker on display.
Q. What is the definition of outdoor in this context?
A. Covers that are in the openair outside the premises, which are either covered but with no enclosed sides or any internal yard which does not have any form of roofing. Roofs and open balconies are also considered as outdoor.
Q. Can bars that do not serve food operate?
A. No, bars cannot open for drinks only. Snack bars are permitted to open for the time being.
Q. Can I consume drinks while sitting or standing at the bar?
A. No. Owner has to provide a waiter service and bring the drinks to your table. No one is allowed sit/stand at the bar.
Q. Will Clubs (Każini) re-open?
A. Yes. They can serve food, drinks and appetizers at the tables, following the same guidelines that apply for restaurants. If they have a courtyard or outdoor space, they are only to serve in these areas.
Q. Do I need a certification against Legionella?
A. If your premises has been closed for more than a month you are obliged to get certified against Legionella. Further info may be found: Control of Legionella Regulations LN 5 of 2006 http://www.justiceservices.gov.mt/DownloadDocument.aspx?app=lp&itemid=16567&l=1
Q. What is the temperature of a person to refuse entry in the premises.
A. The temperature of any person over 37.2 on the forehead should not be allowed to enter the premises.
Q. Can I operate an indoor pool?
A. No. Only outdoor pools can operate.
Q. In toilets shall we use air flow dryers or revolving cloth towels?
A. No, air flow dryers or revolving cloth towels should NOT be used. Only Disposable paper towels (ideally from an automated dispenser) should be used.
Q. How can I keep social distance in lifts?
A. Sign at elevator entrance saying that only people in same party should use elevator together
Q. Can buffet be served?
A. No, only table service can be provided.
Q. Can we use condiments/sauces?
A. Only disposable sauces, or single use servings/bowls. Ideally all cutlery are placed in disposable bags/sleeve.
Q. Can I smoke whilst dining outside?
A. Smoking is NOT permitted neither inside nor outside. Smoking may only take place outdoors at least 10 metres away from any seating area.
Q. Can an establishment open if it does not have the MTA Compliance Sticker?
A. It is recommended that the MTA sticker is displayed before opening.
Q. Can restaurants and snack bars open before inspection, even after Friday 22 May?
A. They need to be compliant with the protocols before opening.
Q. Do premises have to close at 2300hrs?
A. If referring to catering establishments, the last order has to be taken by 2300hrs.
Q. My premises was still operating as a takeaway during these past weeks. It will now open as an indoor restaurant with a small number of tables. Do I need to carry out water certification (for Legionella)?
A. No. This only applies to those premises that were closed and have not used their storage tank water for more than a month.
Q: Regarding Boċċi Clubs: Can patrons actually play the Boċċi game? Is this allowed?
A. Yes. The game of Boċċi is an outdoor activity. It can be played, as long as the number of persons playing is not more than 6.
Q. I have a restaurant/pool. Does the 2m distance apply to people sitting at the same table of a restaurant? In the case of families spending a day by the pool, does the 1-person-per-sunbed rule apply also for children?
A. The 2m distance does not apply for people sitting at the same table, but to adjacent tables. Only one person per sunbed applies also to children. Only babies can stay on the same sunbed.
Q. According to the guidelines. cutlery has to be served in a paper bag, sealed. Can we use stainless steel cutlery or does it have to be single use?
A. You can continue to use the same cutlery as before. The guidelines have recommended that cutlery be placed in plastic bags, paper wrapping or otherwise.
Q. Can a restaurant just cover the hand dryer, without removing it?
A. Yes, they can just cover it properly so that it cannot be used.
Q. At our restaurant we have always washed dishes by hand. Must we invest in a dishwasher?
A. No, as long as dishes are washed thoroughly in hot soapy water and dried using disposable paper towels.
Q. What about diving?
A. Scubadiving is allowed as long as there are no more than 6 persons in the group and that divers use their own equipment.
Q. Where can I get more information?
A. You can contact the MTA's Helpline on 21692447 or email tourismcovid-19helpline@visitmalta.com