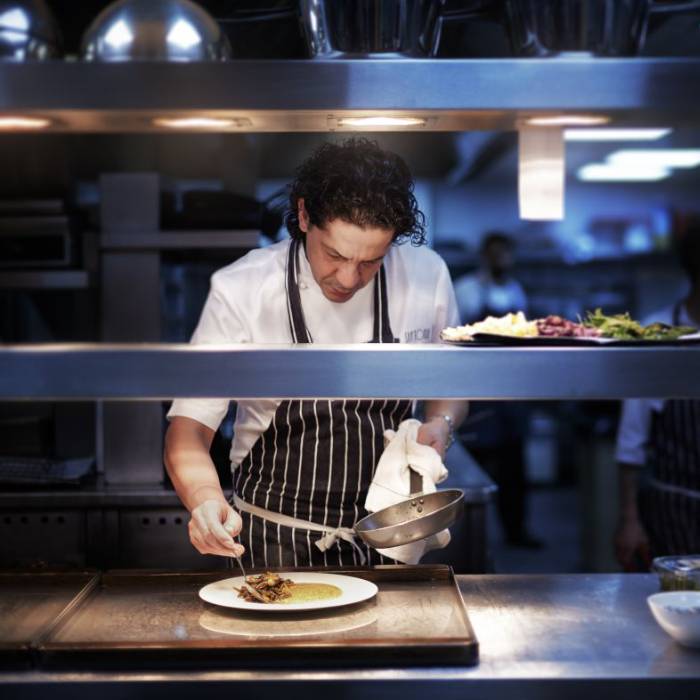 Corinthia Hotels Limited on Monday announced that Villa Corinthia, the restaurant at Corinthia Palace in Attard, will be taken over by renowned Italian Chef Francesco Mazzei in June.
The culinary expert will be bringing a taste of Southern Italy to the restaurant up until autumn, serving a menu of some Italian classics together with a number of signature favourites.
The announcement comes just a few weeks after the restaurant closed for refurbishment, and is set to reopen at the start of June.
Mr Mazzei was brought up with a deep-rooted passion for food, being a regular presence in the family kitchen. His first experience in the culinary world was when he worked at his uncle's gelateria where he mastered Italian cakes and gelato by the age of nine, before taking on his first chef role at the age of 14. Over the years, he has been recognised as "one of the great Italian chefs", having worked in five-star hotels and Michelin-starred restaurants across Europe, Asia, the United States, and the Middle East.
Commenting on the news, Mr Mazzei said: "Spending time in Malta has been a goal of mine for several years, given its rich history and proximity to Italy." "Partnering with the iconic Corinthia Palace is a very exciting project," he added.
The menu will contain a selection of "colourful antipasti, a fritto misto featuring seafood and seasonal vegetables from the Maltese shores and soil, and a show-stopping Orecchia di elefante". The dishes will be rooted in Italian tradition and flavours, yet Mr Mazzei and his team will also draw inspiration from local seasonal produce to create a "memorable and modern dining experience", Corinthia Palace's management remarked.
Corinthia Palace first started out as a restaurant, opened in 1962, in a century-old restored country villa. The hotel was constructed in the villa's gardens just some years later, and was inaugurated as Corinthia Hotels Limited's first hotel in 1968. The hotel contains 147 rooms, and boasts dining, meetings and spa facilities to complement its accommodation offering.