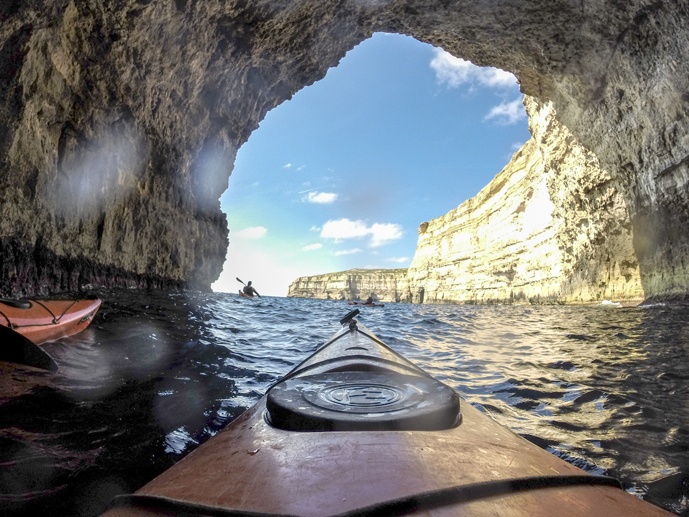 Now that the days have gotten longer and the temperature has skyrocketed, the island has also become more and more alive. We can easily say that summer in Malta is one of the island's main attractions!
Here are the top things to look forward to in summer in Malta!
LONGER DAYS TO ENJOY THE SUNSHINE
Summer days are longer which means that there is more sunshine to enjoy your day. Whether you're going to the beach or you're planning a fun day out to explore the island, you can count on daylight till around 8.30 pm.
DISCOVER ALL OF MALTA'S BEACHES
Whether you prefer rocky or sandy beaches, one of Malta's highlights is the great opportunity of having the beach in close vicinity to everywhere!
WATCH THE SUNSET
Sunsets in Malta are glorious. If you're spending a day by the beach, you can simply settle down with a beer or a bottle of wine and witness the island's beauty as the sun goes down. Top sunset locations include Dingli Cliffs and the Mellieha area.
GO TO A FESTA CELEBRATION
There's almost a festa celebration happening every summer weekend in Malta. Enjoy the perfect summer night with a fireworks display, celebratory bands and food from local food trucks. It's the ultimate summer night on the island!
FESTIVALS AND CONCERTS ON THE ISLAND
Summer in Malta is jam-packed with various activities, especially when it comes to festivals and concerts. Popular festivals include The Isle of MTV, the Farsons Beer Festival, the Malta Jazz Festival, and many others. Make sure that you pencil in all the dates so you won't miss a thing!
ENJOY DINNER BY THE SEA
Malta boasts a multitude of fantastic dining locations with an array of cuisines whilst you enjoy a breezy evening in Malta
DIVE INTO THE BIG BLUE
The Maltese Islands' clear blue Mediterranean sea is ideal for scuba diving. All three Islands offer some unique diving experiences with an abundance of reefs, caves and wrecks that make diving here some of the most interesting in the Mediterranean.
KAYAKING THE HIDDEN COVES
Enjoy the hidden spots and the island's coast whilst exercising and enjoying the sea.