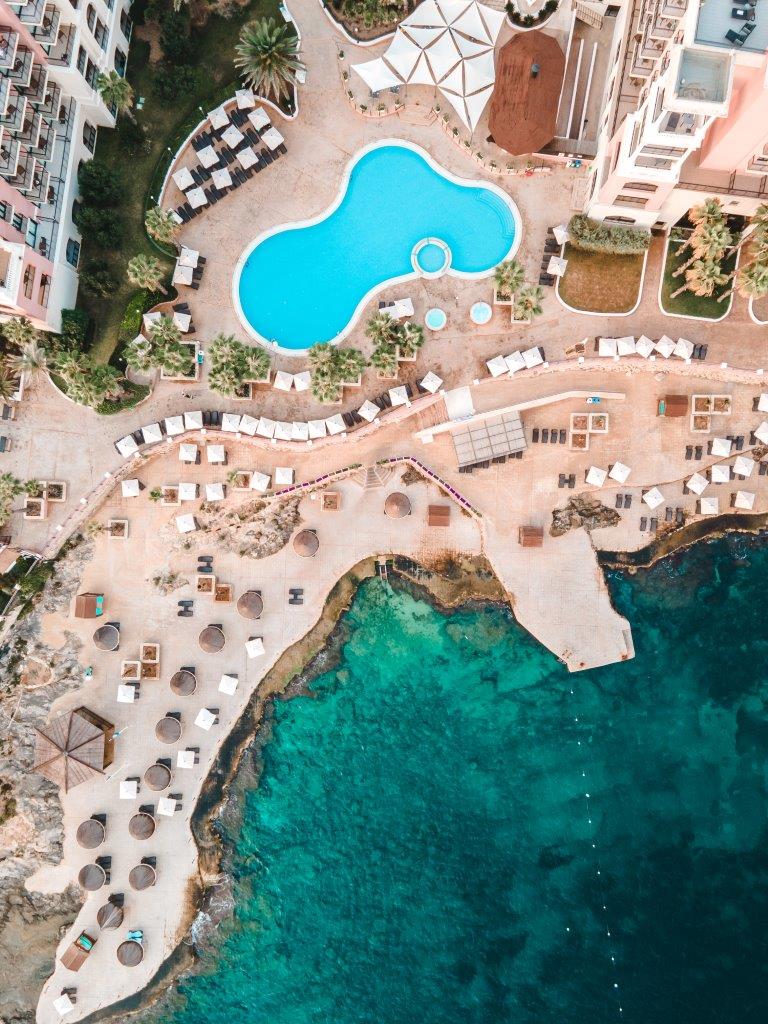 The gateway to luxury in Malta, is thrilled to announce the completion of a sustainable friendly project whereby the hotel's main outdoor swimming pool now features year-round heated fresh water.
With its state-of-the-art water heating system, the Dragonara's open-air pool can maintain a comfortable temperature no matter the weather outside!
This means that guests can enjoy an invigorating swim or a relaxing soak in the water, even on the coldest of days.
It also offers a generous swimming area that can accommodate both proficient swimmers and families looking to have fun. A spacious deck area for sunbathing and relaxation and kid-friendly features, including a shallow area and accessible design. Also includes access for wheelchair users.
"We are excited to be able to offer this new heated outdoor swimming pool to our guests. Whether our guests are after a pool to exercise in, have fun with family, or simply bask under the sun, our Bay View pool has something for everyone," said Michael Camilleri Kamsky, General Manager of The Westin Dragonara.
"We are consistently investing in upgrading our offerings thereby delivering elevated experiences. This new development, which is unique in the five star offering in Malta, will allow our guests to enjoy year-round outdoor swimming," he said.
Standing apart on a natural peninsula fringed by the sea, The Westin Dragonara Resort, Malta brings warm-hearted, luxurious Mediterranean living to a vibrant, historic island. A jewel of the Mediterranean, it is where fabled dragons roar, giving the peninsula and property their distinctive name.
Maximising on its exclusive and enduring appeal, the property has an enviable beachside position and is accessed via private gateway, inscribed with Virgil's thoughtful proverb, "God made this gem for us".
Article credits: https://lovinmalta.com/sponsored/the-westin-dragonara-resort-malta-announces-its-new-heated-open-air-pool/