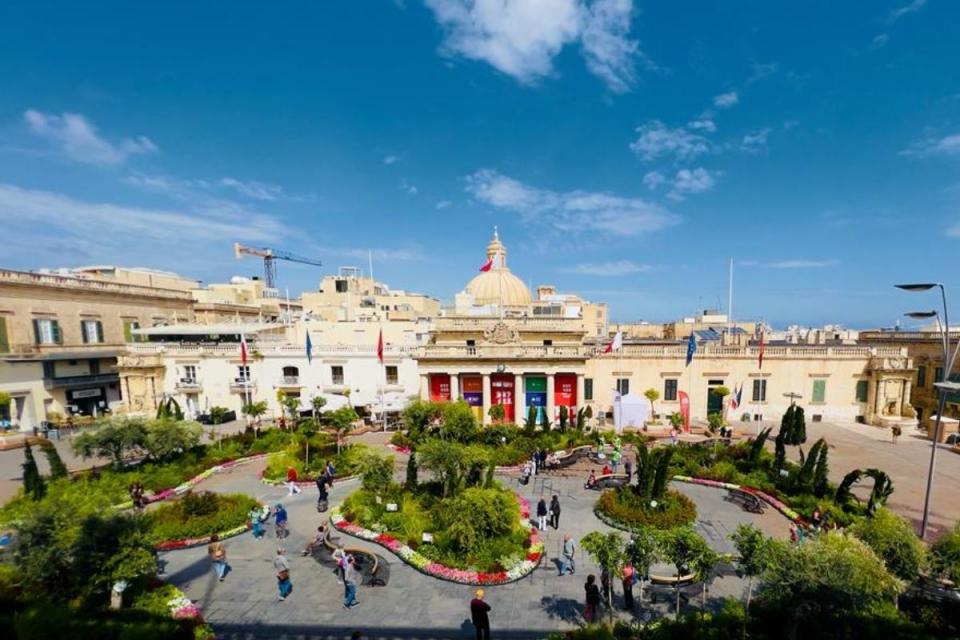 One of the capital's largest open spaces has been adorned with colourful flowers and evergreen trees as the Valletta Green Festival begins. The popular festival at St George's Square will continue until Sunday.
In previous years, the large open space in front of the President's Palace would showcase a large flower display, usually depicting an animal, but this year trees and plants create a trail, for people to walk around and enjoy.
The temporary garden showcases over 18,000 trees and flowers, including pink, red and yellow Hydrangea flowers and large white Viburnum plants.
This will be the 10th edition of the Valletta Green Festival, which Valletta Cultural Agency chair Jason Micallef said is the largest so far.
"We are aware that Valletta lacks green lungs, so we transformed this large open space into a garden of dreams," Micallef said.
He said while the garden can not become permanent due to the number of national activities that take place in the square, he said that the benefits of such an open green space can already be seen.
People were seen walking around the garden, taking pictures and sitting on the benches enjoying the greenery.
A drum band entertained people of all ages at the opening ceremony.
Micallef said the Agency makes an effort to be environmentally conscious in its activities.
"My word of advice to authorities, especially local councils, is that we can do so much more to make our open spaces, no matter the size, more green," he said.
On Wednesday, the festival will host several stands for environmental entities such as Ambjent Malta, ERA, Project Green and others.
There will also be an eco-market along Old Theatre Street selling Maltese organic produce over the weekend.
The plants were provided by Derek Garden Centre, and at the end, leftover flowers will be distributed to the general public and local councils.