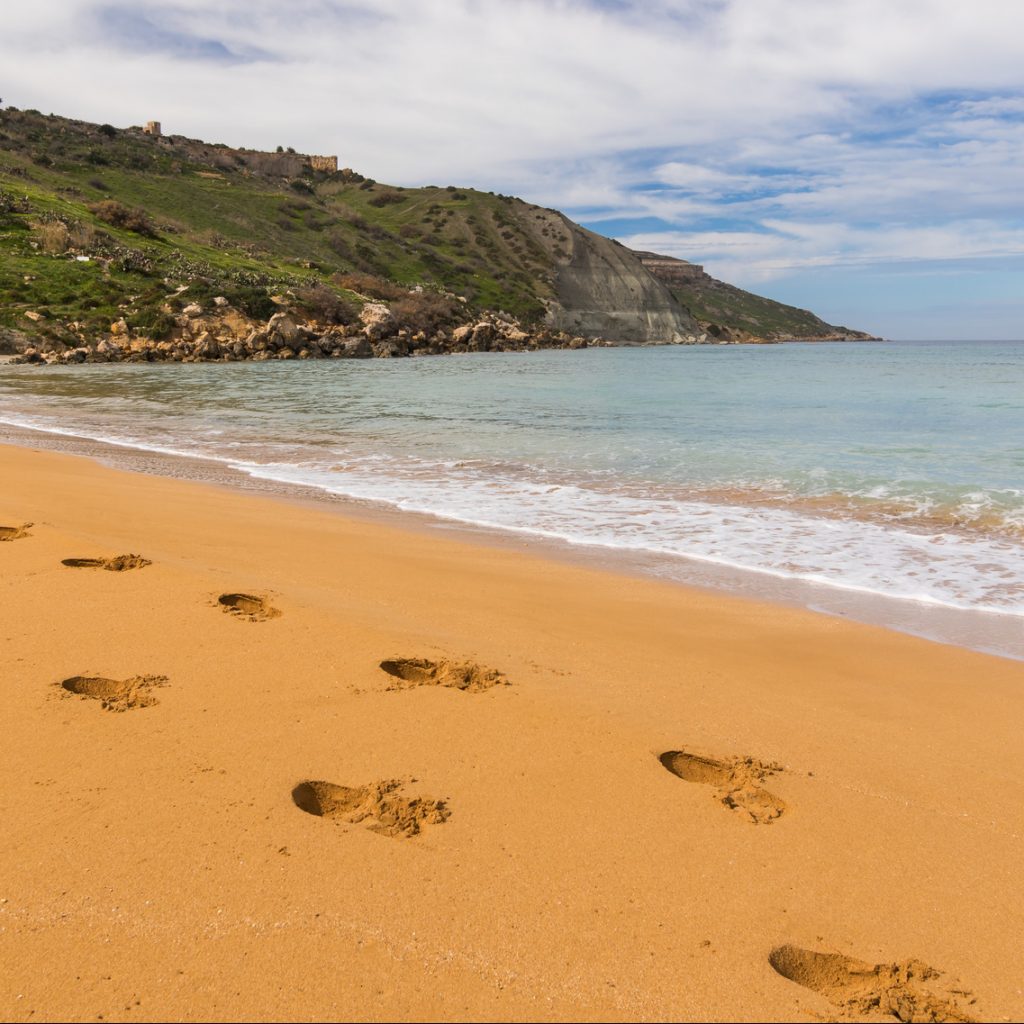 In any given year, October is the perfect month to get away. Schools are back, so airports are less crowded, it's sunny and dry everywhere from southern Europe to South America, and prices are set at shoulder season. In 2021 however, things are noticeably different. While the temperatures of a far-flung escape remain appealing, the rules around where we can actually travel have made things more complicated. For optimistic inspiration, see our classic picks for where is hot in October, below.
AZORES ISLANDS, PORTUGAL
AVERAGE OCTOBER TEMPERATURE: 21℃
Thrillingly elemental, the Azores absorb you in nature: though Portuguese, they're 1,000 miles from the mainland, cast gloriously adrift in the mid-Atlantic. Here, explorers (or, rather, clued-in Lisboetas and surfers) find a lost world of blue-green crater lakes, bubbling mud pools, and waterfalls rushing down green cliffs – a sort of Iceland through the looking-glass, where a subtropical climate brings year-round sunshine (a land of fire, without the ice). São Miguel, the largest island, has the hushed feel of uncharted territory, but with creature comforts. Try wellness boutique Furnas, in the hot-springs town of the same name; or Santa Bárbara Eco-Beach Resort, sitting secluded among tea plantations and commanding serious sea vistas.
LA GOMERA, CANARY ISLANDS
AVERAGE OCTOBER TEMPERATURE: 20℃
The 'secret' Canary Island is a far cry from its classic winter-sun siblings. Muted and secluded, it's a heaven for adventure seekers: spectacular hiking paths probe jungly valleys and range up rough-cut cliffs. It's accessible only via ferry from Tenerife – passengers leave resorts and packed-out beaches behind, swapping them for sleepy villages, tangled trails and rural boutiques. It's not a fly-and-flop sort of place – though happily exhausted hikers seem content to end at the pebble beach in laid-back Playa Santiago – but October's ideal walking weather pretty much guarantees a sunny expedition. Plus, there's plenty of relaxing to be had joining locals at harbourside seafood restaurants, or ambling between capital San Sebastián's pastel-painted houses.
COSTA BRAVA, SPAIN
AVERAGE OCTOBER TEMPERATURE: 21℃
No, not the Costa Brava you think you know, with the high-rise resorts and beaches so full you can barely see sand. We're talking about the Costa Brava the Catalans keep to themselves – where secret coves stash golden shores, stone-cut medieval towns crest every hill and charming boutique hotels are de rigueur. Head for Begur and its Cuban-style mansions, close to Caribbean-esque Aiguablava beach and Amalfi-like Sa Tuna. Then tootle inland to Peratallada: its medieval streets are movie-set perfect, and every menu's a stunner. A short drive from here, big-city Girona's Old Town starred in Game of Thrones, and you can dine at twice-world's-best-restaurant El Celler De Can Roca. Who needs Barcelona?
TAGHAZOUT, MOROCCO
AVERAGE OCTOBER TEMPERATURE: 25℃
As intoxicating as Morocco's chaotic cities can be, there's nothing like soaking up the sunny vibes of its Atlantic coast. Particularly in Taghazout, a drowsy fishing village that's quietly transforming from decades-old scruffy-surfer hangout to the cosmo-boho's chill-hang of choice. Make no mistake, it's still about the breaks: a surplus of 'surf and yoga' camps sculpt beach bodies year-round. But a rush of natty new crash pads is smartening up the offering: see Amouage, with its ocean-facing infinity pool and Berber-meets-industrial styling; or Munga Guesthouse, a masterclass in 'driftwood chic'. The yogi-surfer retreat is completed by the likes of Cafe Mouja, meeting all your smoothie and avocado breakfast needs.
VALLETTA, MALTA
AVERAGE OCTOBER TEMPERATURE: 25℃
Sitting in the Med between Sicily and the Tunisian coast, Malta is blessed with an outrageously sunny climate (even in December, you'll see more than five hours of sunshine a day). Its capital, Valletta, is a delight: honey-coloured forts and cobbled streets, sun-dappled squares and back-alley wine bars, churches hung with Caravaggio originals and a budding crop of high-design hotels (such as the forthcoming Iniala Malta). All that, and it's on the water. Speaking of which, make time to explore outside the city walls, where you'll find sandy beaches, quaint fishing villages and true-blue lagoons to laze around. Take our advice: go slow.
LAS VEGAS, USA
AVERAGE OCTOBER TEMPERATURE: 27℃
Want to banish all memory of UK temperatures and escape to somewhere that feels like another planet entirely? Vegas is a good bet. The Nevada desert is still scorching in October, and the Strip is outright bananas year-round. Do it right with cocktails in Chandelier Bar at the Cosmopolitan hotel: a bar inside a giant chandelier. Then dine at Picasso at the Bellagio, the Vegas version of artsy where an over-the-top dining room is plastered with original Pablos (dinner is all wagyu, lobster and foie gras.)
BALI, INDONESIA
AVERAGE OCTOBER TEMPERATURE: 27℃
You don't need us to tell you to go to Bali. But we can help you find out where the island's natural magic hasn't been eclipsed by crowds and traffic. In short: go east, friends – where traditional villages, wild beaches and peaceful water palaces are undisturbed by the south-coast rabble. As luck would have it, this is also where you'll find one of Bali's best hotels. Amankila, meaning 'peaceful hill', is just that: a quiet hilltop hideaway with a killer three-tiered infinity pool, thatched-roof suites on stilts and a private beach. Surrounded by nothing but green and sea, it's the Bali of your dreams.
BEIRUT, LEBANON
AVERAGE OCTOBER TEMPERATURE: 27℃
Perhaps it's the lingering shadow of political turmoil that gives Beirut its unique energy – this glamorous city's party people certainly make a point of living life to the full. By turns chic and hipster, good-looking locals pout up a storm in the beach clubs and rooftop bars; arty types spill out of live-music shows and spoken-word events in the Mar Mikhael district; and everyone ends the night at BO18, the legendary 'secret bunker' club with a retractable roof. Soothe morning-after blues with a pillowy manakish (Arabic bread stuffed with insanely gooey cheese), then hunker down at the opulent Phoenicia (did someone say colonnaded swimming pool?). Or opt for a residential feel in the elegant, all-suite Albergo.
TRANCOSO, BRAZIL
AVERAGE OCTOBER TEMPERATURE: 27℃
It's known as the Brazilian Tulum, but Trancoso's pleasures are simpler than that. It's the absence of pretension that brings São Paulo society – not to mention high-rollin' celebs like Leonardo DiCaprio and Naomi Campbell – to this languid clifftop town on the Bahian coast. No resorts, no velvet-roped clubs. Just a sprinkling of modest restaurants spilling onto the village green, and a hell of a beach fringed with coconut palms and ochre bluffs. It's a place where the hottest bar in town serves cocktails from an old wooden boat. High season – Christmas and New Year – brings traffic and queues. But arrive any other time and you'll call it your own.
ABC ISLANDS, CARIBBEAN
AVERAGE OCTOBER TEMPERATURE: 31℃
Some like it really hot – if that's you, October in the Caribbean could be your thing. Sitting safely outside the hurricane belt, the ABC Islands offer all the brochure-blue seas and white-sand stretches you could ask for, without the extreme weather that typically keeps people away at this time of year. Aruba is all-inclusive country, Bonaire a laid-back dive destination – but we'd be tempted to plump for Curaçao. Rows of colourful Dutch houses and colonial-style hotels add a dash of European charm to this particular paradise, and no one will judge if your drink is blue.