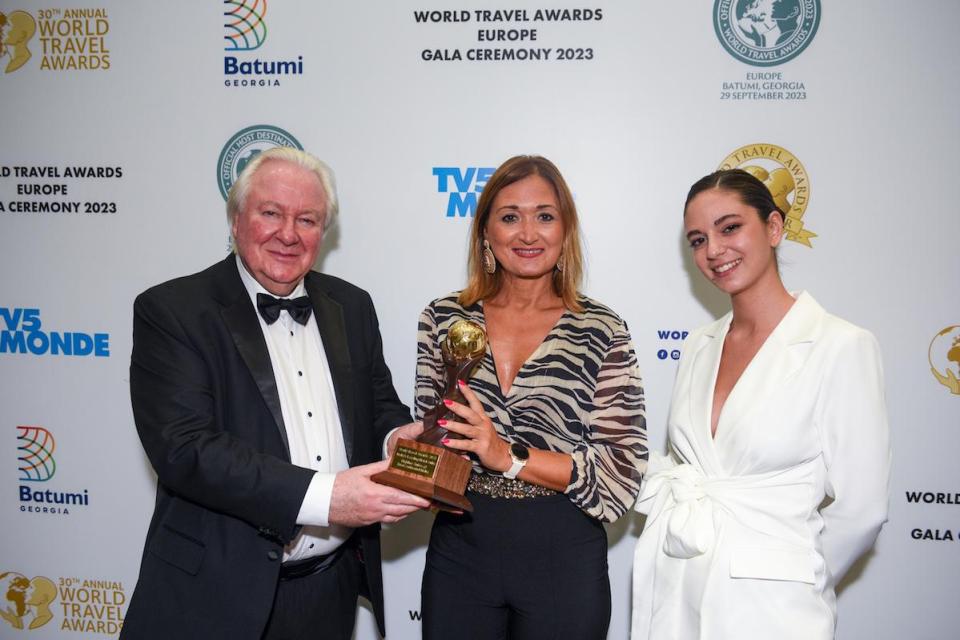 InterContinental Malta announced that it has been recognised as a winner at the 30th Annual World Travel Awards. The iconic hotel was voted as Malta's Leading Hotel Suite 2023: Highline Suites @ InterContinental Malta.
On 29th  September, the finest travel brands from across Europe were unveiled at World Travel Awards (WTA) Europe Gala Ceremony 2023 in Batumi, Georgia. The event took place at Sheraton Batumi Hotel, where industry elites from across the region attended the red-carpet evening.
Graham Cooke, Founder and President, World Travel Awards handed over the award to Marika Caruana Smith, Cluster Director of Sales – Luxury and Entertainment, InterContinental Malta, who commented:
"We are extremely privileged and honoured to have won another World Travel Award, winning such an accolade is a great source of pride for us. Thank you to the voice of the public, and the voice of our clients, we are very proud that our guests and partners hold us in such high esteem. To our owners who are extremely supportive, and our associates thank you for your loyalty and commitment in ensuring we constantly strive to deliver the IHG Promise to our valued guests".
The World Travel Awards were established in 1993 to acknowledge, reward and celebrate excellence across all sectors of the tourism industry. Today, the WTA brand is recognized globally as the ultimate hallmark of quality, with winners setting the benchmark to which all others aspire.