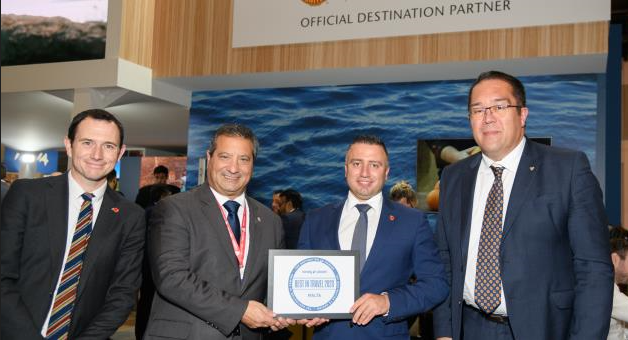 Global travel authority Lonely Planet has unveiled its top destinations to visit next year with the release of Lonely Planet's Best in Travel 2023, and Malta has been awarded the "Top Destination to Unwind" Award, alongside destinations such as Halkidiki in Greece and Jordan, The Malta Tourism Authority said.
Lonely Planet said that Malta has been 'much-loved by European visitors for decades,' adding that it 'is attracting more visitors from around the world, beckoned by its prehistoric temples, fantastic scuba diving and buzzy Valletta, its beautiful capital,'" the MTA added.
Lonely Planet's annual marquee moment celebrates their expert predictions for where to go in the year ahead, the MTA said. "Showcasing 30 incredible destinations around this globe, Best in Travel 2023 is Lonely Planet's 18th annual collection of the world's hottest destinations and the must-have travel experiences for the year ahead. Lonely Planet's Best in Travel 2023 recommends 30 must-visit locations around food, journeying, connection, learning and unwinding. It offers a comprehensive set of itineraries aimed at helping travellers to explore the world – while following along with some seriously knowledgeable locally based experts along the way."
The award was presented to Clayton Bartolo, Minister for Tourism; Gavin Gulia and Carlo Micallef, Chairman and CEO of the Malta Tourism Authority, during last week's World Travel Market in London.
"Malta's profile in the tourism world is rapidly gaining the strong reputation it truly deserves. In the past months, the Malta Tourism Authority has been a proactive catalyst in making sure that the splendour of the Maltese Islands is shared and outreached around the globe," outlined Minister for Tourism Clayton Bartolo.
"Each year, Lonely Planet's Best in Travel 2023 lists start with nominations from Lonely Planet's vast community of staff, writers, bloggers, publishing partners and more. The nominations are then whittled down by our panel of travel experts to just 30 destinations. Each is chosen for its topicality, unique experiences, 'wow' factor and its ongoing commitment to sustainability, community and diversity," the MTA said.