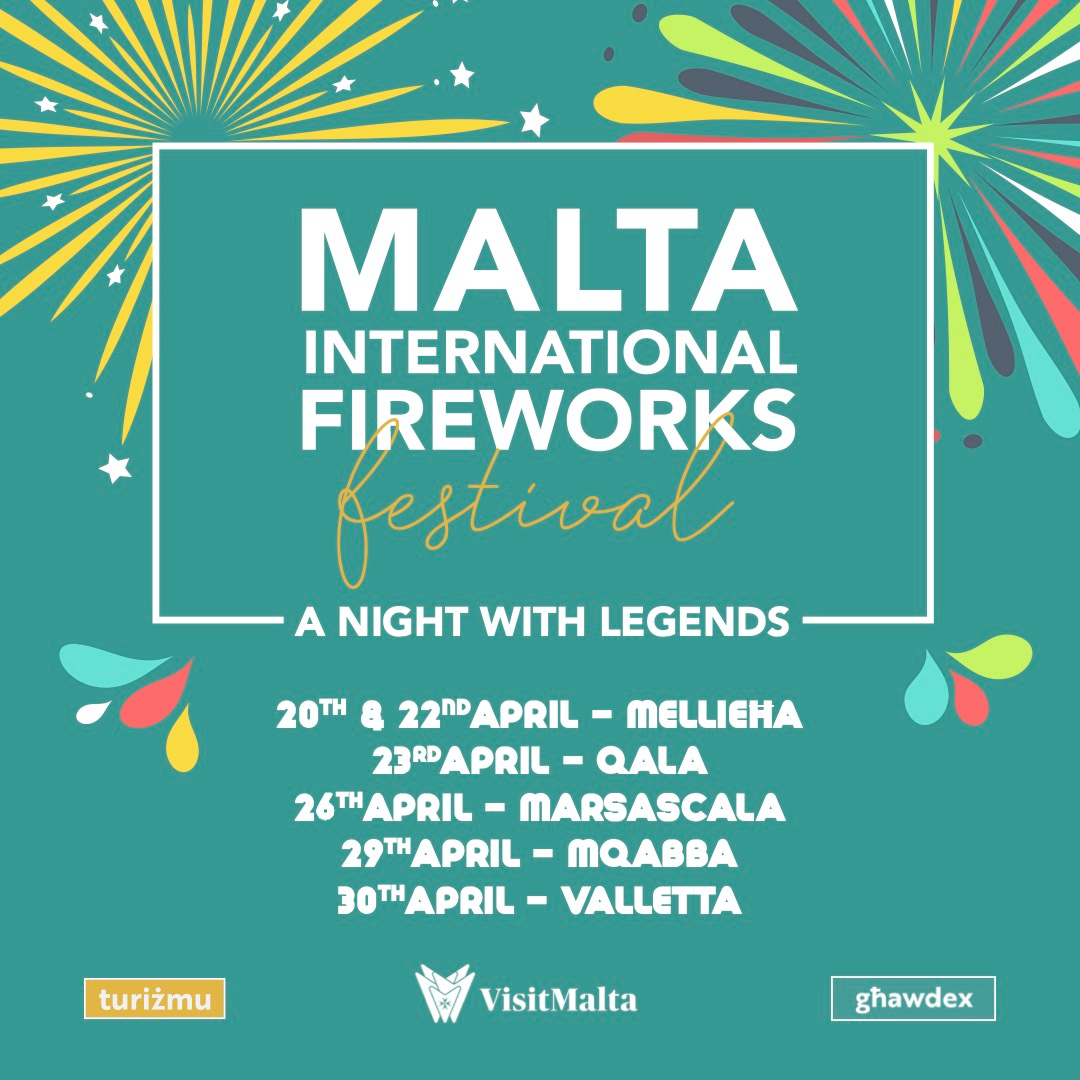 The Malta International Fireworks Festival 2022 will be starting off on the 20th April 2022, as opposed to the 17th April 2022, as was previously announced.
The Malta Tourism Authority has taken this decision, following adverse weather conditions which have been forecast for the upcoming days and which might have impacted the health and safety of the participants, the members of staff involved in the organisation and all those attending the various displays of the event.
The new dates, and updated locations of the Malta International Fireworks Festival 2022 are as follows:
20th April 2022 – Ghadira Bay, Mellieha
22nd April 2022 – Ingraw Area, Mellieha
23rd April 2022 – Hondoq Bay, Gozo
26th April 2022 – Marsascala
29th April 2022 – Mqabba
30th April 2022 – Grand Harbour, Valletta
30th April 2022 – Mechanical Ground Fireworks Festival, organised by Floriana Local Council in Collaboration with the MTA, on the Granaries, in Floriana
Further information about traffic and public transport arrangements and road closures will be communicated closer to each date, on the event's social media page ( facebook.com/maltafireworks).